The world is a frightening place. The economy is going belly up. Terrorists, extremists, criminals and perverts run wild in the world. The once great nation is losing its lauded title "Leader of the Free World" as other nations one-up it in civil rights, living standards and job opportunities. It's enough to send one to the edge of panicking.
Wait. Wait just one goddamned minute.
Did someone just say "
BEARS
"?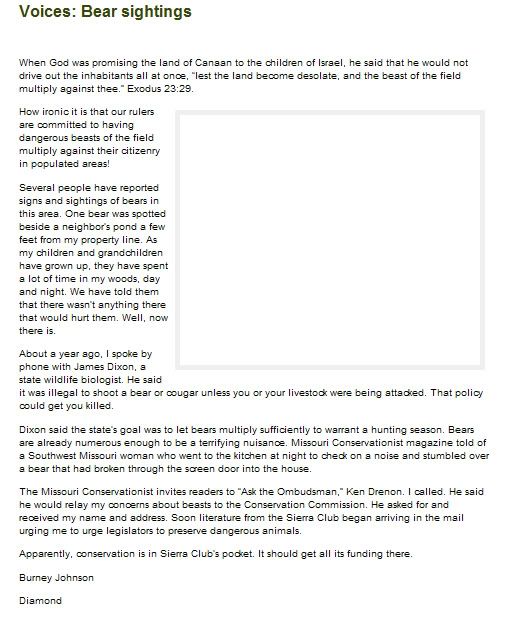 AAAAAAAAAAAAAAAAAAAAAHHHHHH THE SIERRA CLUB IS BREEDING BEARS TO EAT US ALL
AAAAAAAAAAAAAAAAAAAAAHHHHHH!
Fuck this shit. I'm moving to Antarctica.